Sign up to receive emails from Beja: Email Sign-up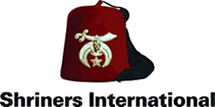 Beja Shriners
The "Official" Facebook Page for Beja Shriners located in Green Bay, WI. A fraternity of men with a mission dedicated to helping children. The fraternity founded and continues to support Shriners Hospitals for Children.
Timeline photosGIFT a Vehicle this holiday season! Your donated vehicle can help support Shriners Children's pediatric specialty care. Pick-up is free, and your gift is tax-deductible. Visit ShrinersCarDonations.org to donate today! #giving #givingseason #donate #car #boat #truck #charity #dogood #gift ... See MoreSee Less
Load more

Illustrious Sir John Van Lanen
Welcome to the Beja Shrine Website.
We hope you will enjoy your visit.
Not a Shriner? Have a question?
Call Beja Shrine at 920-498-1985.
We will do our best to answer your question.