Sign up to receive emails from Beja: Email Sign-up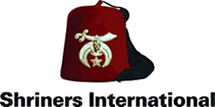 Beja Shriners
The "Official" Facebook Page for Beja Shriners, located in Green Bay, WI.
How does someone become a Shriner? The simple answer is, first, you must be a Master Mason - a member of a Masonic Lodge. For more information on that path, check out www.beashrinernow.com and www.beafreemason.org
In Wisconsin, you can seek out local Masonic Lodges and find the right fit or one closest to you by using the Lodge Locator tool at
wimasons.org/lodge-locator/
If you need additional guidance, feel free to message our page! Remember, Masons don't recruit. You have to reach out and truly desire to become a member.
#bejashriners #freemasonry #freemason #masoniclodge #shrinersinternational ... See MoreSee Less
Load more

Illustrious Sir Jake Sylvester
Welcome to the Beja Shrine Website.
We hope you will enjoy your visit.
Not a Shriner? Have a question?
Call Beja Shrine at 920-498-1985.
We will do our best to answer your question.